Download YOUR free GUIDE TODAY
GET THE BEST FORKLIFT FOR YOUR NEEDS AND BUDGET
Even If You're a Busy or a First Time Buyer

Should you buy or lease? Do you need attachments? What about used forklifts?
Our free guide helps busy managers simplify the decision-making process by explaining:
How to avoid buying the wrong forklift
When to choose an electric vs. internal combustion forklift
Ways to maximize your buying power
Important questions buyers forget to ask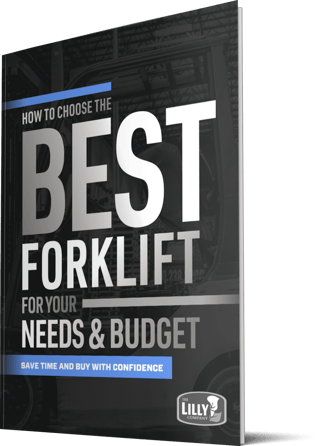 FREE DOWNLOAD
Need to buy a forklift but not sure where to start?
Sorting through all the options can be very time-consuming.
Don't second-guess whether you're purchasing the right forklift.
Download your free copy of How to Choose the Best Forklift for Your Needs and Budget.